Siding Replacement
Siding is the protective exterior that insulates your home and protects it from the elements. Replacing your home's siding is a good way to improve energy costs, regulate heat, and increase its resale value.
But picking the right materials and installing them correctly can be tricky. AGR Roofing & Construction can help.
What types of siding are available?
When deciding which siding is best for your home, you should consider its strength, durability, and look. Before buying, we recommend figuring out your preferences and picking a material that most aligns with your needs.
Here are a few materials most commonly used in the Lincoln and Omaha areas:
Vinyl
Wood
Brick
Stone veneer
If you need help, contact us. We're glad to help.
How much does a siding replacement cost?
On average, siding costs about $12 per square foot. Prices vary depending on materials and labor, so we recommend reaching out to an AGR Roofing & Construction professional for a free estimate.
How long does a siding replacement take?
While every house is different, a typical tear-off and replace job takes between one to two weeks to complete, pending inclement weather breaks.
Why choose AGR?
When it comes to siding replacement, you often find yourself choosing between safety, quality, and price. With us, you get all three.
At AGR, we set the standard for every other professional roofing and construction business in the Omaha and Lincoln, Nebraska, areas. Our staff are friendly, safe, and certified, and we pride ourselves in completing jobs on time and within budget. No matter the job, AGR has the tools, experience, and attention to detail you need. We are a preferred contractor with Owens Corning and a GAF FActory Certified Contractor.
For more information about materials and pricing for siding replacement services, reach out to us. We're glad to help.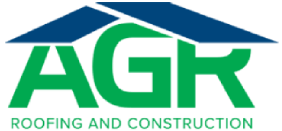 ---
Schedule a Siding Replacement Consultation Today