Get Help With Your Roof Insurance Claim or Hail Damage Roof Inspection
Roof damage can be scary. Aside from potential water damage and venting issues, dealing with insurance companies can be intimidating.
You need a certified Omaha roofing company to help with your roof insurance claim, and we can help. From initial appraisals to claim adjustments and free inspections to identify hail damage or other problems with your roof, AGR Roofing & Construction has the tools and experience you need to weather the most difficult storms.
Does homeowners insurance cover roof damage?
Most homeowner insurance plans in Omaha or Lincoln cover roof damage – but only if the damage is due to weather or a sudden accident. Most plans do not cover gradual damage or wear.
If you are unsure whether your roof is eligible for an insurance claim call us! As an experienced Omaha roofing company, we might be able to save you money before you call your insurance company.
Is it important to get a roof warranty?
Protecting your roof with a warranty is a great idea, as it will help cover repairs or replacements that may not qualify for insurance claims. We can help you navigate the different types of roofing warranties if you do find yourself needing a new roof.
How long do roof damage insurance claims take?
On average, it takes about two weeks to receive your loss statement and first insurance check. If you are worried your claim is taking too long to process, contact your insurance company. The help of an experienced professional roofing company can help make the process smoother.
Should I contact AGR before or after I file my insurance claim?
Before. If you call your insurance company first and do not actually have damage, the claim may count against you. By calling a professional roofing service, we can verify the damage and work with your claims adjuster to answer questions about scope and cost.
How long will it take to repair my roof?
Most roofs are completed in 1 or 2 days (though inclement weather may pause the project) and do not require you to be home. A local professional roofing service like AGR can generally get your job done in a day or two.
Why choose AGR to help with my roof insurance claim?
When it comes to roofing or construction, you often find yourself choosing between safety, quality, and price. With us, you get all three.
At AGR, we set the standard for every other professional roofing and construction business in the Omaha and Lincoln, Nebraska, areas. Our staff are friendly, safe, and certified, and we pride ourselves in completing jobs on time and within budget. No matter the job, AGR has the tools, experience, and attention to detail you need. We are a preferred contractor with Owens Corning, Pella Preferred Contractor, and a GAF Factory Certified Contractor.
For more information about materials and pricing for roofing services, reach out to us. We're glad to help.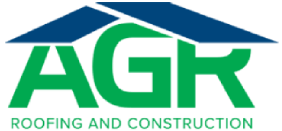 ---
Let's Talk About Your Roof Insurance Claim