AGR ROOFING & CONSTRUCTION
Best Roofing Company Omaha and Des Moines
With 20+ years of experience, legendary customer service, and outstanding workmanship, AGR is here to meet all of your roofing needs.
AGR has been in the Omaha Area for almost 20 years, our guys are local and know the area well. When you get hit by hail, we understand what you are going through because our houses have been hit too. From Lincoln to Omaha to Des Moines, we know that this area has specific needs and hometown pride that we hold dear.
Highest Quality Workmanship
We take pride in every job we do, from a simple roof repair to a full roof and siding replacement from hail damage. AGR offers one of the longest workmanship warranties in the roofing industry, we stand by our work and it shows. The project Manager for each job ensures that everything is installed and done correctly and to the high AGR standard.
Legendary Customer Service
AGR Roofing & Construction prides itself on our legendary customer service – we love our reviews – customers have rated us over 4.8 on Google, often mentioning the project manager by name and how amazing it was to work with them.
The AGR Way: We Know Roofing
At AGR Roofing & Construction, we strive for legendary customer service and superior workmanship backed by a 5-Year Workmanship Warranty. AGR is ranked among the top roofing companies in Omaha and Des Moines because we take pride in our work and strive to serve our clients and community. Established in Omaha in 2004, AGR Roofing & Construction has earned a reputation for peak results.  We have since extended our business into regions around the Omaha and Lincoln Metro area, including Des Moines, Iowa. We specialize in everything from residential hail damage insurance claims to commercial roof replacements.  
Years of Experience in Roofing, Siding, windows, and Gutters.
Roof Installation Workmanship Warranty
Completed Projects: Roof installations, siding, windows, and gutter installations.
Year Asphalt Roof Shingle Life: The roofs AGR installs are built to last.
AGR Roofing & Construction specializes in various roofing services, from residential and commercial roof installation and roof repairs to gutter installation, siding installation, insurance claim help, and more. With over twenty years of experience in roofing, we've seen it all, from asphalt shingles roofs to tar and gravel. We can repair or replace your roof with expertise, efficiency, and unrivaled customer service.
We Boast the Best Roofing Team
The team at AGR Roofing & Construction loves serving our customers – and it shows! From our team's nuanced knowledge of a variety of roofing problems, to their attention to detail on every project they undertake, our project managers are dedicated to providing you with the best roofing experience available in Omaha and Des Moines.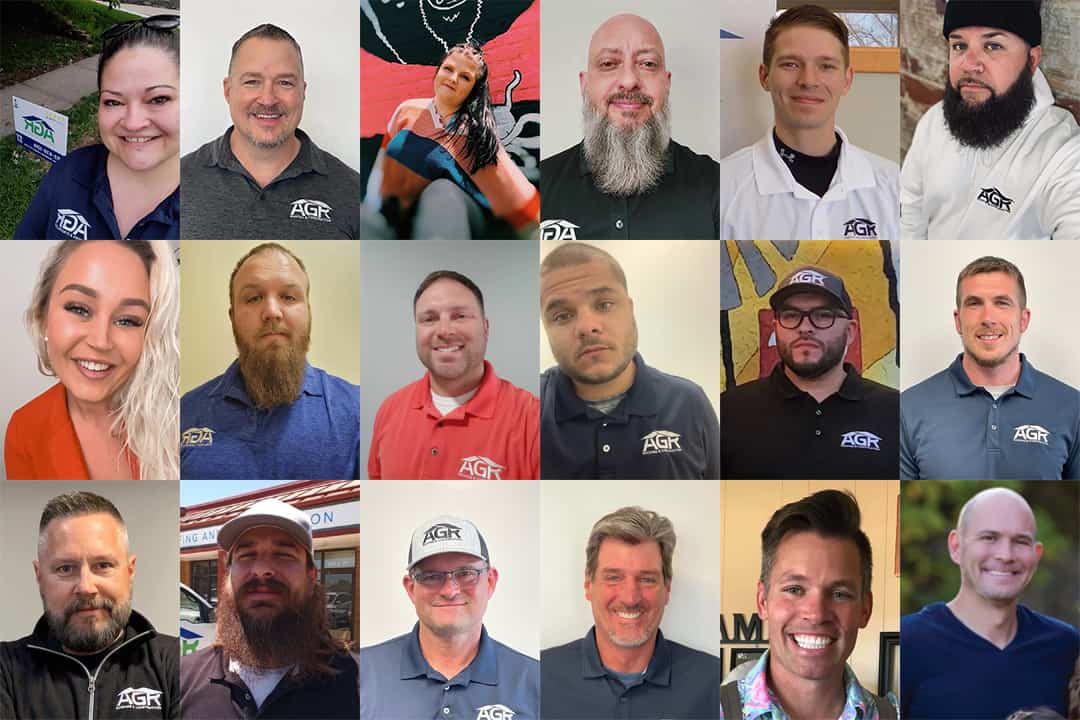 Start your Roofing Career
Join the team and help us on our mission to become the best and most trusted roofing professionals in the country!