Revive your roofing with Omaha siding repair
Are you wondering how to fix damage such as dents and holes in your roofing or siding? If you're looking for reliable and affordable siding repair for your home or business premises, AGR Construction offers Omaha siding repair services that will make your house look just as great as it was before, or even more beautiful. Meticulous roofing improves the value of your home, and at AGR Roofing & Construction, we are committed to helping you redeem that beautiful appearance on your house and prevent further damage
Signs that your siding needs repair
If you notice that just a small section of your siding appears damaged, you don't need to replace the entire siding. Instead, consult one of our qualified experts to come examine your home and make the appropriate recommendation. However, if more than half of your siding needs repair, it may be better to simply replace it. By hiring an expert to take a closer look, you can easily tell if you need to do some siding repair before it's too late. Here are some potential signs that you need to hire a siding repair specialist:
Cracked or dented sidings. If you have vinyl sidings, you are likely to notice such damage. Cracks and dents may allow water to leak, and if not repaired on time, they can result in further damage that may be expensive to repair.
Bubbles or blisters. Water gets trapped underneath your sidings, and eventually evaporates, making your sidings appear blistered. Just like cracks and dents, bubbles and blisters are also common in vinyl sidings.
Dry rot. This damage is common in wood sidings, especially when water gets trapped under the sidings. It is this moisture that supports the growth of molds that eventually causes your wood sidings to rot.
Leaks and holes. These siding damages can be disastrous if not detected early and repaired before they extend.
How much does siding repair cost?
The cost of siding repair varies depending on the level of damage, type of siding material, and the size of your home. On average, your siding repair may cost you approximately $500. In addition, you need to set aside siding disposal fees, which also varies depending on the type of siding being disposed of. Mold repair is the most expensive, and you may have to pay more depending on the size of your home and the extent of the damage to your siding. To avoid spending too much on siding repair, check on your roof and siding regularly to identify any damage before it extends further. An experienced construction expert from AGR can help you estimate the cost of repairs and provide quality services whenever you are ready.
Is siding repair worth your money?
Absolutely. If you feel that the level of damage does not call for an overhaul of your siding, siding repair is a great alternative. You do not need to spend a fortune, when you can just spend a few hundred dollars and have that beautiful finish on your home once more. Consult our Omaha siding repair experts and watch your home regain its superb appearance!
Contact your local Omaha siding repair experts
For more information from your local Omaha siding repair experts, contact AGR Roofing & Construction. We're happy to offer high-quality roofing services, including siding repair and replacement in the Omaha and Lincoln, Nebraska areas.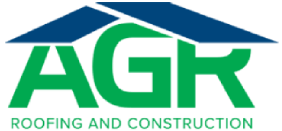 ---
Schedule a Free Siding Repair Consultation Today