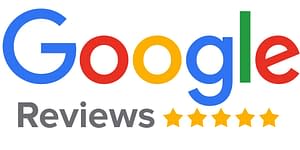 Best Experience
I had the best experience with AGR. I will definitely use this company for any future needs. They were quick to respond and assess my leaking roof. Ryan is very knowledgeable and was able to quickly assess the situation and fix it on the spot. He explained in detail what was happening with my roof, and followed up after the repairs to ensure everything was working properly. As a new homeowner AGR made me feel comfortable trusting my roof repairs to them, and put my mind at ease. I couldn't be more thankful. 5 stars all the way!
Immaculate Experience
AGR provided assistance to me by means of Ryan Scheeler to work with my insurance company to make sure I received everything I was entitled to under my policy. If it weren't for Ryan, I would still be without a new roof! The tear-off and install was done in one day and cleanup was immaculate! I would recommend AGR and Ryan for any of your roofing/construction projects. GREAT JOB RYAN!!
Incredible!
Incredible! What a great company. Have you ever dreamt of the perfect insurance claim where everything went better than planned, under budget? That is my AGR experience. Contacted and quoted the same day I called in. The job started one week later. Roofers tore 2 layers off and replaced 15 sheets wood and all metal in 12 hours. Amazing! Gutters removed and replaced in 1 hour! We cashed the aluminum in for $65.Fascia done in 3 days, high quality work. Gutter covers done in one day. Siding done in less than 3 days with new accessories for lights and BEAUTIFUL job! They provided seamless communication with insurance company Liberty Mutual. Love this company and our insurance company.
Roof Inspection
Schedule
Appointment
Someone from the team at AGR will contact you within 24 hours to confirm your inspection.