Welcome to AGR Roofing & Construction's Preferred Insurance Agent Network!
You're a busy insurance professional trying to juggle your time between prospecting, onboarding new clients, processing claims, and a hundred other things your clients will never even know you did for them! It's difficult trying to manage multiple contractors and grow your business at the same time. We're here to make your life a little simpler.
Learn More About the Preferred Insurance Agent Network Today
What is the Preferred Insurance Agent Network?
Top agents like you deserve top notch service from the contractors entrusted to work on your clients' homes. We understand that client relationships are the lifeblood of your business, and you work hard to make their claims experience as smooth as possible.
From now on, you can count on your partners at AGR Roofing & Construction to proactively handle any issues pertaining to the roof, siding, windows, or gutters on your claims.
---
Why Join the Preferred Insurance Agent Network?
Honest Assessment Guarantee
You're not new to this game – you know how this works. Some guy calling himself a roofer spends his days chasing hail storms and submitting full replacement claims on every home from Omaha to Grand Island. These dubious claims cause you extra paperwork, increase rates for everyone, and make you look like the villain to your client when the bogus claim is rejected.
What you need is an honest roofer. But where can you find one?
Our factory-certified project managers understand that dubious insurance claims don't help anyone. They lead to upset clients and poor working relationships with our valued partners in the insurance industry. If a roof doesn't need to be replaced – we'll be the first ones to tell your client so. When you receive an inspection report from AGR Roofing & Construction you can feel confident that it is legitimate.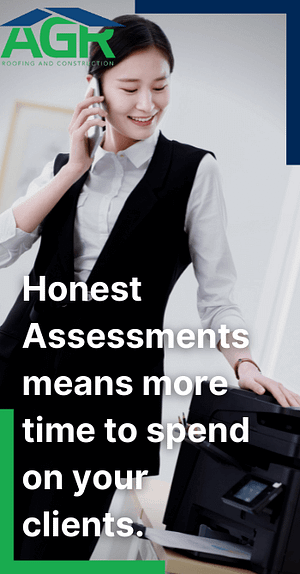 Priority Scheduling
Your client's home or business has suffered exterior damage, and they're looking to get back to normal as soon as possible. You've called a few roofers and (the ones who actually took the time to call you back) said they'll be able to work your client in some time next month. That's just not going to cut it for your client, and you're concerned about the relationship you've spend years building.
How can you make things right ASAP?
With Priority Scheduling from AGR Roofing & Construction, you can consider it done. We'll clear our schedule and do whatever it takes to make sure your client's home is repaired within a week so they can get back to normal.
Your Client Comes First
You've spent years building a relationship with your clients. Those relationships are the lifeblood of your business, and retaining them is your top priority. When your client suffers a loss, they are looking to you for recommendations on how to make things right. If the contractors are late, unprofessional, or rude – it reflects poorly on you. And, let's be honest, roofers don't exactly have a stellar reputation…
How can you be sure that your client is going to have a good experience with the contractor you send?
Every company says that customer service is their strong point, but AGR lives it. Read our 300+ five-star reviews on Google, and see what our customers have to say about AGR's customer service. Our Project Managers are always on-time, courteous, professional, and show up wearing AGR golf shirts & hats. Our roofers are provided with branded AGR shirts and hats as well to give your customers peace of mind about the crew of men working on their property. We keep a safety officer on-site at all times to ensure OSHA practices are followed, and your client's home is left cleaner than we found it.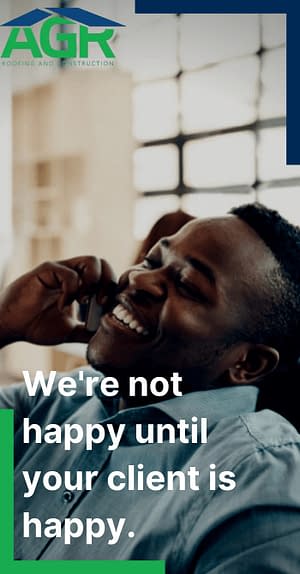 Personal Project Manager
You need to call Matt about the roof work for your client in Aksarben. Then you have to email Darren about the siding replacement on the claim in Elkhorn. Don't forget you need to return the text from Shelby about the windows for your new client in Benson. And did you ever hear back from Joseph about the damaged gutters on your client's business in Happy Hollow? And who was that company doing the work on your claim in Millard?
Managing your exterior contractors shouldn't be this hard!
By joining the AGR Preferred Insurance Agent Network, you'll have a Personal Project Manager for all of your claims. One single point of contact who will personally oversee all of your roofing, siding, gutter, and window jobs. One person to call for answers on all of your claims. This is how it should be.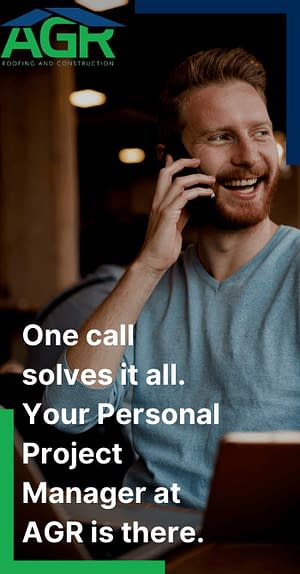 ---
AGR Roofing & Construction is the most reviewed and highest rated roofing company in the Omaha area. Our customers love the elevated level of service we provide and the quality of our work. That's why we've been able to serve the Omaha & Lincoln areas for nearly 20 years now!
AGR Roofing is second to none when it comes to quality, service, and professionalism. Brian Day helped me and my family out, and is more than extremely helpful on all your needs. Highly recommended!

Mark King – Google Review (May 2021)